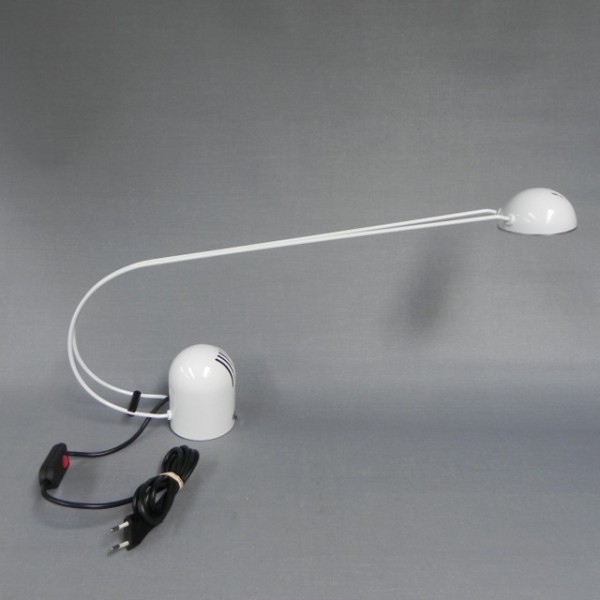  
Fase bureaulamp, Fase desk table lamp
Hoogte: 33 cm.
Diepte: 8 cm.
Breedte: 59 cm.
De lamp is voorzien van een halogeen lampje.
Deze lamp verkeert in nieuwstaat.
Herkomst: Spanje, jaren '80.
Materiaal: staal.

Height: 33 cm.
Depth: 8 cm.
Width: 59 cm.
The lamp is equipped with a halogen light.
This lamp is in new condition.
Origin: Spain, 80s.
Material: steel.

Vragen/questions? Mail ons/us.
Verzending binnen Nederland: € 7,50.
Verzending Europa (uitgezonderd Rusland): € 30,-.
Verzending wereld en Rusland: op aanvraag: stuur ons een mail.
Zelf ophalen is uiteraard gratis.

Shipping within the Netherlands: € 7,50.
Shipping Europe (except Russia): € 30,-.
Shipping world and Russia: on request: send us an email.
Self-picking is, of course, free of charge.