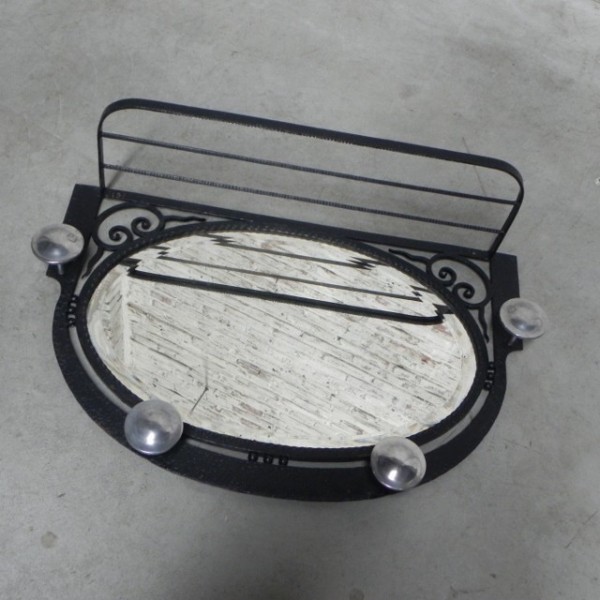  
Steel Art Deco coat rack with mirror
'30 s coat rack with typical Art Deco design.
Beautiful in a 1930s home or modern interior.

Height: 48 cm.
Width: 76 cm.
Depth: 22 cm.
Dimensions mirror: 37 x 58 cm.
There are some wear spots in the faceted mirror.
Origin: France, 1930s.
Material: steel / mirror glass.

Vragen? Mail us.
Verzending binnen Nederland: € 15,-.
Verzending Europa (uitgezonderd Rusland): € 50,-.
Verzending wereld en Rusland: op aanvraag: stuur ons een mail.
Zelf ophalen is uiteraard gratis.

Shipping within the Netherlands: € 15,-.
Shipping Europe (except Russia): € 50,-.
Shipping world and Russia: on request: send us an
email.
Self-picking is, of course, free of charge.